The transition from school to college life is a long process. For most of the students who have been studying in regular schools, college is the first step outside the home. It is the first time they leave their parents' protection and go into the outside world. Adjusting to college life, making new friends and catching up with a busy schedule can be a challenge for many students. They have new responsibilities on their hands like managing funds, coping with the hard curriculum and handling social pressure from new peer groups.
Anxiety in college students:
Anxiety, when it was first diagnosed as a disorder, was found to be more common among adults. After all, adults have worries about running a family or securing a job or planning their future. However, these days, it is shocking to see how many college students have anxiety.
Studies have shown that the students suffering from anxiety and depression have been increasing as if they have been affected by an epidemic. Many mental illnesses have been diagnosed in this generation like anxiety disorder, depression, mood swings and lack of concentration.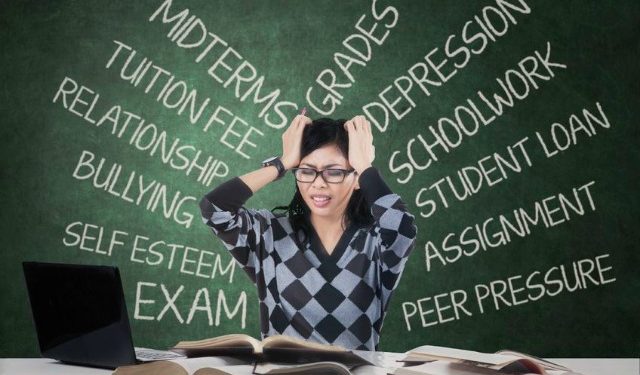 Most of the colleges and universities now have counselling centres and teachers assigned specifically for this duty of listening to students' problems and help them find solutions to deal with their day-to-day stress. Some of the college students might have developed first signs of anxiety during their mid-teen years of school, others face their first onset in the first year of college.
There is a huge change in the routine when a student shifts from school to college and homesickness is one of the major reasons why some students suffer from anxiety. Even if the student was extremely confident and popular in high school, a dip in the confidence level might happen due to the change of environment on reaching the college. Thus, it has been seen that many college students have anxiety.
How a student already suffering from anxiety deals with college?
Making new friends, exploring new possibilities and living on your own is not everyone's cup of tea. This stress can be incredibly challenging for students joining college. A student already suffering from anxiety disorder can get a harder blow from this transition of school to college. A person suffering from social anxiety disorder might have trouble getting to know new people and talking to other people. This will render them helpless and without any friends.
A person already suffering from Obsessive-Compulsive Disorder (OCD) might face discomfort while adjusting to new roommates. They might feel anxious about knowing the cleanliness and hygiene habits of their roommates and their inorganization might make them more stressed out. A student who suffers from Generalised Anxiety Disorder will have trouble getting adjusted to the new surroundings, talking to unfamiliar teachers, adjusting to cafeteria food and many such worries. Surviving the first semester for such students becomes traumatic.
How bad can anxiety hit during the college years?
When students leave their homes, they feel a loss of control from their parents. It can lead them in two ways. Either they become more responsible and think about the betterment of their future and work harder to make their parents proud. Another group feels this loss of control as permission to do anything they want to do. They get into bad company, get addicted to drinking, smoking, and drugs. This, in turn, leads them into anxiety and depression. They further lose concentration and studies have shown a steep decline in their academics at college.
This further leads to them becoming more anxious and it has become one of the major reasons why many college students have anxiety, the rate of anxiety disorder among college students has doubled, and suicide cases have tripled in the last few years.
Help is always there for students who are ready to talk in college:
There is a stigma that revolves around in college which prevents students from seeking professional help. They are afraid of the embarrassment they might have to face if other students found out that they were mentally ill. Thus, they don't share their problems with friends, family or teachers. If students come out and talk about their problems, we'll be able to see how many college students have anxiety and how no one around them, even close friends and family, have no knowledge of their well-being. Students should be always open to their teachers and parents. They should confide in them so that they can be helped.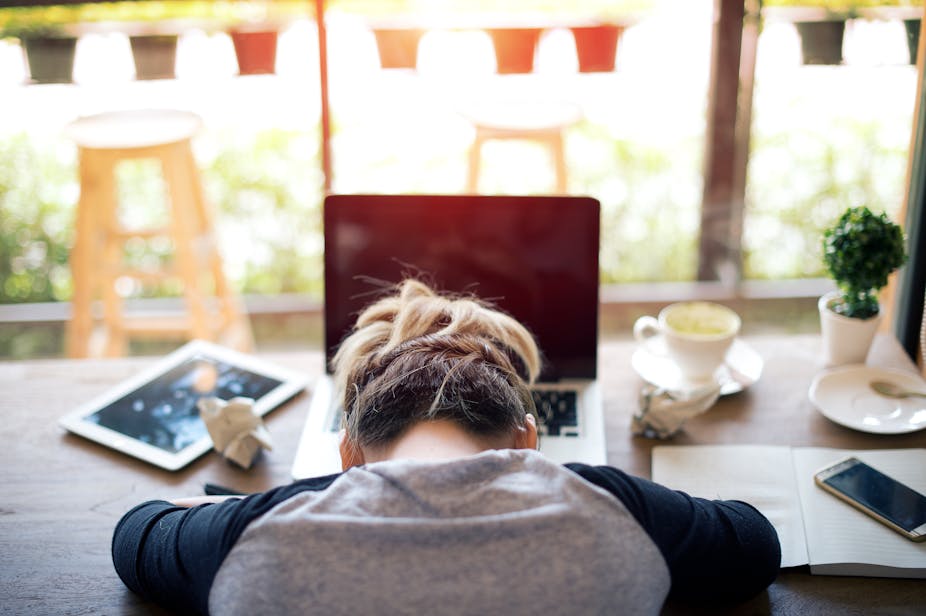 Counselors can help identify the root of what is causing them anxiety and thus they can address their troubles. If the student keeps on struggling with his or her troubles, their life in college can never become productive. Confiding in close friends is also very beneficial. If you have the right company, they will understand your situation and will help you face it.
Reasons why students in college might suffer from anxiety disorder:
How many college students have anxiety? Many suffer due to a tragic event that they might have faced in college or at home. This trauma can be the death of a close friend or a horrific accident or in many cases ragging. Students in many colleges get bullied by their seniors in the first year. This ragging can be a minor friendly banter between them and the juniors. But sometimes ragging takes a serious turn. Being violently assaulted in the name of ragging can scar a student for the rest of their lives and can push them into darkness where only anxiety and depression accompany them. Thus, ragging is a practice that should be strictly banned in all college campuses and strict action should be taken against those who don't follow this rule.
The process of taking and paying back education loans is also a major growing concern among students. Education loan is required to be taken when the money that has been saved up by parents is not enough to pay for college. Many students, after taking student loans, are unable to repay it in the deadline assigned to them. This leads to them going into debt. The inability of overcoming this debt can also lead to anxiety disorder.
How to reduce anxiety among college students?
There are many ways to reduce anxiety among college students. One of the leading causes, why many college students have anxiety, is examinations. Exams stress out students and they always have this feeling of impending doom hanging over them from the fact that they didn't study enough.
The simple solution to this is to study hard. While engaging yourselves in different activities like music, dance and sports also helps a lot in dealing with anxiety, adequate attention to studies should also be given importance so that on the last day before exams, you are not stressed out. Studying can be made more effective if the environment is right and one takes regular breaks in between to relax by reading a novel or listening to music or watching movies or tv shows.
Watching your diet can also be a key component when it comes to reducing anxiety. Although college mess food is not as healthy and appropriate as home-cooked food, students should try to eat a balanced diet and not load up on junk food. If not available in the mess, students should buy fruits and nuts which are beneficial to their diet. Exercising regularly and getting involved in college clubs and fests helps in distracting the mind from negativity and helps in getting to know more people and hence, reducing stress and insecurity.
Getting enough sleep is another problem that most of the college students face. College completely disrupts the sleep cycle that was once maintained at home. Students tend to sleep late, either because of studying or because of watching movies (Netflix and Amazon Prime are the raves) until late at night. Thus, they wake up late and end up not attending classes. The result is a decline in academics and thus again, the stress of not scoring well. This is a vicious cycle and it can only be broken if one gets appropriate sleep at the correct time.
Conclusion:
Adjusting to a new environment is difficult and many college students have anxiety while dealing with it. It can always be handled in a healthy way when you have a good circle of friends and you lead a happy and healthy life. College opens many new opportunities to explore. If the student is willing, he or she can achieve whatever they want to and excel with flying colors. Dealing with problems and not struggling with them internally is the only solution to success in college and in life ahead.